Home Page
Main content starts here, tab to start navigating
Slide 1 of 6
Slide 2 of 6
Slide 3 of 6
Slide 4 of 6
Slide 5 of 6
Slide 6 of 6
Order Online for Curbside Pickup
or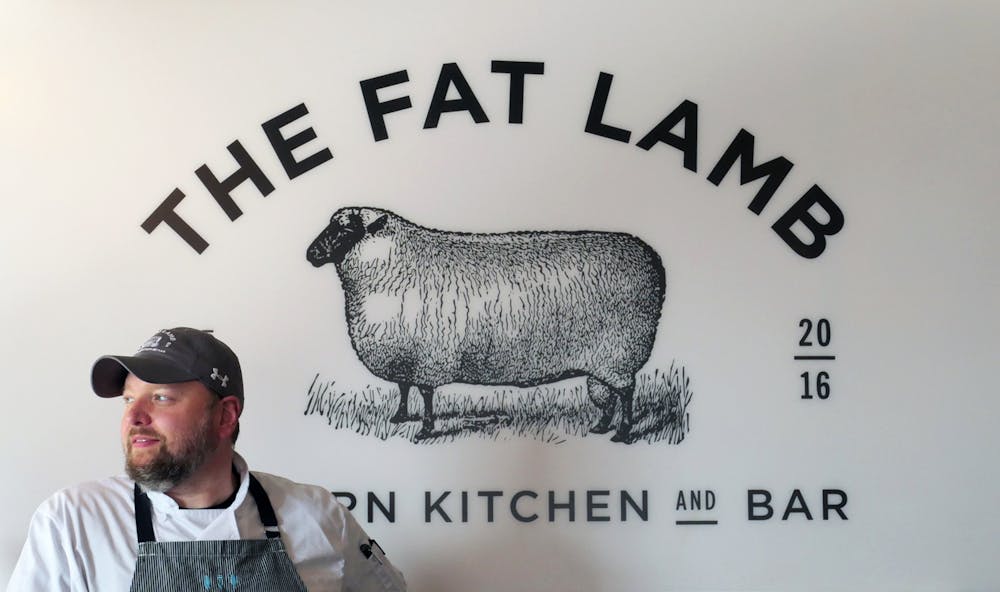 Chef and Owner-Dallas McGarity, winner of Food Network's Chopped, season 37, episode 9 in February 2019.
Watch Chef Dallas create 3 courses from a mystery basket of ingredients all containing some form of chicken…even dessert!
Season 41, Episode 2, Chicken Challenge
The competitors must stay steady and focused as they take on three chicken-themed rounds in this special competition. The chicken in the first basket looks strikingly strange. Can the chefs make it taste delicious? Another unusual poultry product graces the basket in round two. Will the chefs know just how to treat it? And the chefs nervously wonder what a chicken-themed dessert basket might contain.
Click here to purchase and watch:
Chopped Chicken Challenge on IMDB
Please join us and say hello to Chef as he prepares your meal in our open kitchen!